My Blog
Posts for: March, 2019
By River Oaks Family Dental & Orthodontics
March 18, 2019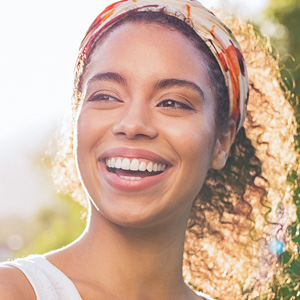 What does spring mean to you? The season officially starts on March 20th, but depending where you live you might start seeing the signs earlier or later. We often think of spring as a time of new beginnings—when the first green buds appear and the earth wakes up from its winter sleep. Spring is also a great time to break out of those old winter routines and make positive changes in your life; for example, learning to manage stress, improving sleep habits and getting more exercise. To those worthy aims, we'd like to add one more suggestion: This spring, make it a goal to improve your oral hygiene!
Maintaining good oral hygiene often results in fewer cavities, reduced gum disease and better checkups at the dental office. But for some people it can mean a lot more. A growing body of research points to a connection between oral health and overall health—especially when it comes to systemic (whole-body) diseases such as diabetes, cardiovascular disease, rheumatoid arthritis and others. In many instances, improving oral health can lead to better management of these diseases.
So how do you start improving your oral hygiene? Glad you asked! Here are a few tips to get you started:
Brush twice a day with fluoride toothpaste, AND floss once a day—every day! Use a soft-bristled toothbrush for gentle, effective cleaning.
Limit between-meal snacks to give your mouth a chance to neutralize the acids that can cause tooth decay.
Stay away from sweetened and acidic drinks like soda (even diet), so-called "sports" and "energy" drinks, and other foods and beverages with a high sugar content.
Drink plenty of water to increase production of healthful saliva and keep your whole body properly hydrated.
Visit the dental office regularly for checkups and professional cleanings. This is essential for good oral hygiene. A professional cleaning can remove hardened plaque deposits that can't be cleaned effectively at home. A thorough dental exam can find and resolve small problems before they become big headaches (or toothaches)—and even help prevent them from happening!
Practicing good oral hygiene is the best way to keep your smile healthy for your whole life. And having a bright, healthy smile is a great way to greet the new season!
If you have questions about oral hygiene, please contact us or schedule an appointment for a consultation. You can read more in the Dear Doctor magazine articles "Good Oral Health Leads to Better Health Overall," and "10 Tips For Daily Oral Care at Home."
By River Oaks Family Dental & Orthodontics
March 08, 2019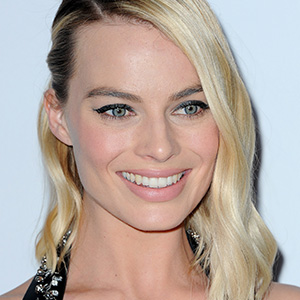 On the big screen, Australian-born actress Margot Robbie may be best known for playing devil-may-care anti-heroes—like Suicide Squad member Harley Quinn and notorious figure skater Tonya Harding. But recently, a discussion of her role in Peter Rabbit proved that in real life, she's making healthier choices. When asked whether it was hard to voice a character with a speech impediment, she revealed that she wears retainers in her mouth at night, which gives her a noticeable lisp.
"I actually have two retainers," she explained, "one for my bottom teeth which is for grinding my teeth, and one for my top teeth which is just so my teeth don't move."
Clearly Robbie is serious about protecting her dazzling smile. And she has good reasons for wearing both of those retainers. So first, let's talk about retainers for teeth grinding.
Also called bruxism, teeth grinding affects around 10 percent of adults at one time or another, and is often associated with stress. If you wake up with headaches, sore teeth or irritated gums, or your sleeping partner complains of grinding noises at night, you may be suffering from nighttime teeth grinding without even being aware of it.
A type of retainer called an occlusal guard is frequently recommended to alleviate the symptoms of bruxism. Typically made of plastic, this appliance fits comfortably over your teeth and prevents them from being damaged when they rub against each other. In combination with stress reduction techniques and other conservative treatments, it's often the best way to manage teeth grinding.
Orthodontic retainers are also well-established treatment devices. While appliances like braces or aligners cause teeth to move into better positions, retainers are designed to keep teeth from moving—helping them to stay in those positions. After active orthodontic treatment, a period of retention is needed to allow the bite to stabilize. Otherwise, the teeth can drift right back to their old locations, undoing the time and effort of orthodontic treatment.
So Robbie has the right idea there too. However, for those who don't relish the idea of wearing a plastic appliance, it's often possible to bond a wire retainer to the back surfaces of the teeth, where it's invisible. No matter which kind you choose, wearing a retainer can help keep your smile looking great for many years to come.
If you have questions about teeth grinding or orthodontic retainers, please contact our office or schedule a consultation. You can read more in the Dear Doctor magazine articles "Teeth Grinding" and "The Importance of Orthodontic Retainers."